Your Reviews About the World
MyWorldReviews.com
Let the world know what you think
Negril Village
New York, New York, United States
70 W 3rd St.
New York, New York, United States
10011
212-477 - 2804
www.negrilvillage.com
View Map
Overall Experience:
7 / 10
Date Visited:
Saturday, January 16, 2010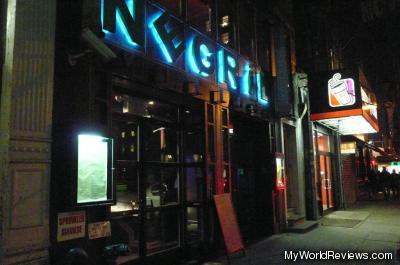 Negril Village
Seating:
Indoor Dining Room
Negril Village is located in Greenwich Village in Manhattan. Stepping into the restaurant, we felt like we had been transported to a Caribbean resort. The cocktails and food were all very tropical, and the decor was lively.
The food here was very good, and there were quite a few options that offered good value.
Dress
Casual
Cost
Most entrees are around $22.
Service
They did forget to bring us one of our side dishes, but when we asked about it, they brought it out right away.
Reservations
The restaurant gets very busy. We had reservations, and we still had to wait about 15 minutes for our table.
Items Ordered
Cocktails - Mojito and Pina Colada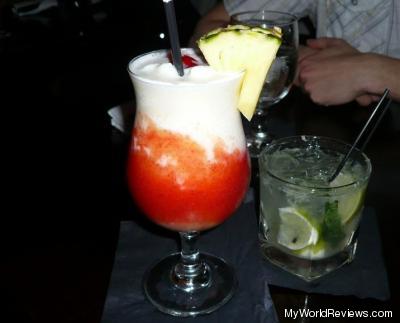 Mojito and Pina Colada
Bacardi Limón, fresh mint leaves muddled with limes, sugar and club soda Strawberry, Mango, Banana or Everything
The Mojito was quite strong. The Pina Colada was just perfect and felt very tropical. I ordered the 'everything' Pina Colada (with all fruit options) and it was delicious. I could really taste all the flavors.
Sunfest Salad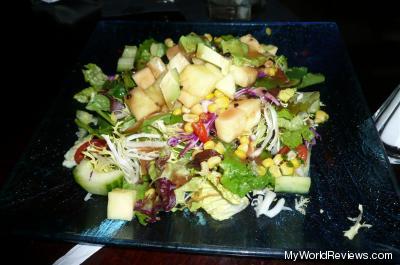 Sunfest Salad
Mixed greens, cucumber, baby tomatoes, pineapple, avocado and corn salsa, sorrel balsamic dressing
The dressing and pineapple in the salad made it a sweet salad. It was good, with a quite a few ingredients besides lettuce.
Jerk Rubbed Chicken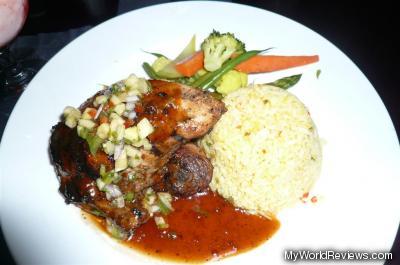 Jerk Rubbed Chicken
Spicy, grilled chicken, topped with pineapple chutney served with rice & peas
The sauce on the chicken was delicious! The grilled pineapples on top added a bit of sweetness. The vegetables were quite plain. I asked for the pumpkin rice, but it tasted pretty plain. The sauce made everything in this dish taste great. I found the sauce to be mildly spicy.
Bacon Wrapped Jerk Pork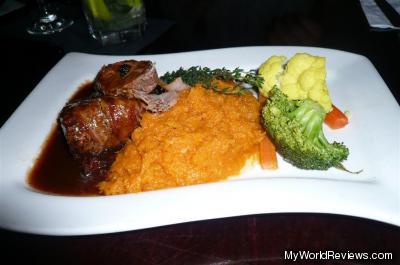 Bacon Wrapped Jerk Pork
Medium spiced, pan-seared tenderloin wrapped in bacon strips served with maple whipped sweet potatoes
The pork was quite good. The sauce had a bit of spice to it, and was quite nice. The sweet potatoes were also pretty good and sweet.
review contents
Dress
Cost
Service
Reservations
Items Ordered
Cocktails - Mojito and Pina Colada
Sunfest Salad
Jerk Rubbed Chicken
Bacon Wrapped Jerk Pork
related reviews
More reviews in New York, NY
Been here? Want to write your own review of this restaurant?