Your Reviews About the World
MyWorldReviews.com
Let the world know what you think
Museum of the City of New York
New York, New York, United States
1220 Fifth Avenue
New York, New York, United States
10029
212-534-1672
mcny.org
View Map
Overall Experience:
6 / 10
Date Visited:
Sunday, January 11, 2009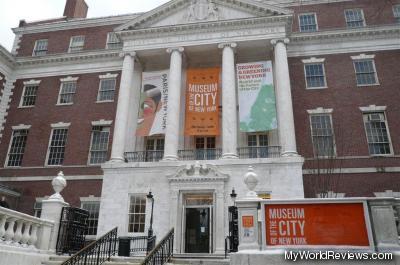 Museum of the City of New York
The Museum of the City of New York is a museum located on 5th avenue between 103rd and 104th streets. The museum is of medium size - it consists of three floors of exhibits. The museum had a couple main exhibits covering topics such as "green-ifying the city", broadway, and the history of New York City. The exhibits were reasonably well put together, although depending on your personal interests, you will find them more or less exciting.
The easiest way to get to the Museum of the City of New York is to take the 6 train to 103rd street, and then walk West to 5th avenue. A segment of 103rd street is closed to cars, but there is a pedestrian path right to the museum.
Cost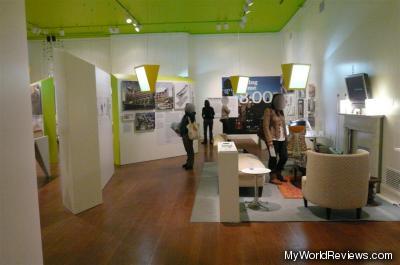 Exhibit on the City's green initiatives
As of the time of writing, the museum costs $9, or $5 for students/seniors. If you arrive on Sunday between 10am-noon, admission is free. (Coat check is $1). All bags are inspected, and must be checked.
Estimated Visiting Time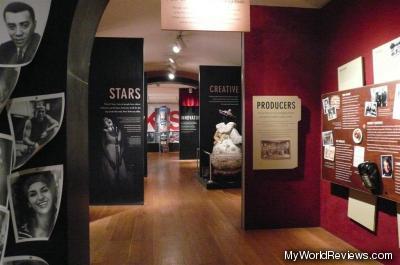 An exhibit on Broadway
We spent between 2-3 hours at the museum, and we managed to see everything of interest to us. We found the "environmental" exhibit quite interesting, and probably spent close to an hour there. The "history of the city" exhibit was also quite interesting, and included a 15-minute video. Some of the other exhibits consisted of things like photo displays, which I don't find all that interesting.
review contents
Cost
Estimated Visiting Time
related reviews
More reviews in New York, NY
Been here? Want to write your own review of this attraction?