Your Reviews About the World
MyWorldReviews.com
Let the world know what you think
Mr. Hana
San Francisco, California, United States
865 Market St.
San Francisco, California, United States
94103
415-538-7894
View Map
Overall Experience:
6 / 10
Date Visited:
Thursday, May 10, 2007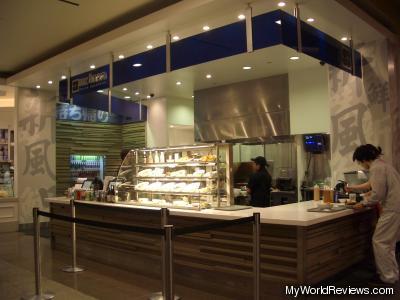 Mr. Hana is located inside the food court area in the Westfield San Francisco Center. The whole food court looks modern and upscale.
Cost
Dinner Combo: $11.92
Dress
It's a food court; anything appropriate to the mall is fine.
Items Ordered
Dinner Combo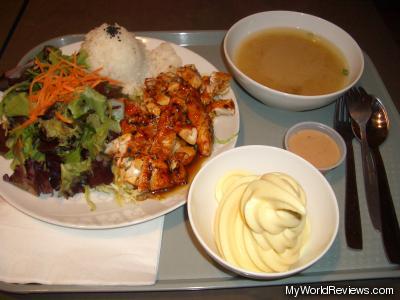 Dinner Combo
$11.92 purchases a dinner combo which includes salad, some rice, miso soup, "bourbon chicken" (all fast food places of this type have a different name for this style of chicken), and a dish of pineapple frozen yogurt.
None of the food was extraordinary. The miso soup tasted like salt water (as is typical). The salad did have some more exotic greens than I would have anticipated for a fast food restaurant. The white rice was typical bland rice, and the chicken was very flavorful. The pineapple frozen yogurt did taste like one would expect pineapple frozen yogurt to taste. Unfortunately, not loving pineapple, I felt it was just mediocre.
review contents
Cost
Dress
Items Ordered
Dinner Combo
related reviews
More reviews in San Francisco, CA
Been here? Want to write your own review of this restaurant?