Your Reviews About the World
MyWorldReviews.com
Let the world know what you think
Mount Vernon Hotel & Musuem
New York, New York, United States
421 East 61st Street
New York, New York, United States
10065
212-838-6878
www.mvhm.org
View Map
Overall Experience:
4 / 10
Date Visited:
Saturday, September 24, 2011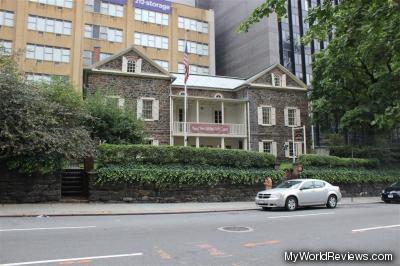 Mount Vernon Hotel & Museum
The Mount Vernon Hotel & Museum is a historical building that now operates as a museum. The building had a number of uses throughout its years, and was restored to look the day hotel it operated as in 1820s. Visiting the museum consists of a 1 -hour tour that goes through the building's history and takes you through the rooms that have been staged with period furniture and appliances. We found the museum wasn't all that interesting, and there wasn't too much to see. Our tourguide wasn't too knowledgeable either - it felt like it was the first time she was giving the tour.
Visiting the museum costs $8 for adults and $7 for students. Photographs are not permitted inside.
related reviews
More reviews in New York, NY
Been here? Want to write your own review of this attraction?