Your Reviews About the World
MyWorldReviews.com
Let the world know what you think
Mint
New York, New York, United States
150 East 50th Street
New York, New York, United States
10022
212-644-8888
mintny.com
View Map
Overall Experience:
6 / 10
Date Visited:
Saturday, January 14, 2012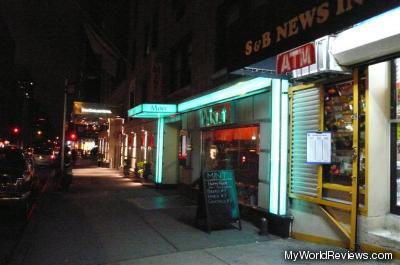 Mint
Mint is a nicely decorated Indian restaurant in Midtown Manhattan. The decor is nice and modern with subtle neon lighting accents and a fancy looking bar. The restaurant was fairly empty when we arrived around 7pm on a saturday evening and the food was pretty typical for an Indian restaurant. It was all good, but nothing special.
Dress
Smart casual
Cost
It's a bit expensive for an Indian restaurant in NYC, although the decor is nice. Midtown has a lot of Indian restaurants that are above-average pricing compared to other neighborhood in NYC.
Reservations
We made an online reservation, but it wasn't necessary - there was lots of room when we arrived.
Items Ordered
Lasooni Gobi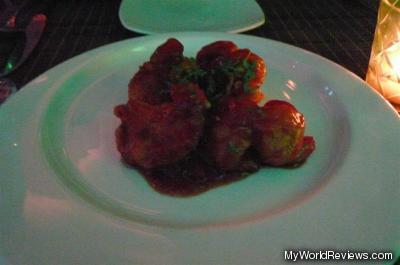 Lasooni Gobi
Cauliflower tossed in tomato garlic sauce
The cauliflower was delicious. The sauce tasted like a really nicely seasoned ketchup. It was very lightly spiced, but the flavor it did have was excellent. The dish was served hot. The cauliflower was baked with a crispy exterior and covered with the liquidy sauce.
Diwan-e-Handi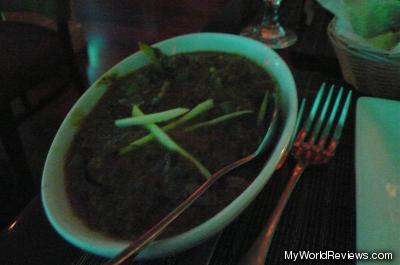 Diwan-e-Handi
Assorted vegetables, paneer, baby eggplant, cooked in coconut, herbs, spices
The Diwan-e-Handi was quite good. There were a couple pieces of carrot/onion/pepper/broccoli/cauliflower/eggplant in the dish with a few thin slivers of ginger. The sauce was the best part - it had a really nice coconut flavor that tasted a bit nutty. It wasn't spicy but still had a really nice flavor.
Chicken Jalfrezi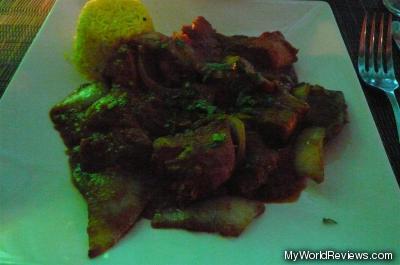 Chicken Jalfrezi
Cubes of chicken cooked in a delightful spiced onion and tomato curry, combined with pieces of fresh tomatoes, onions and bell peppers, served with lemon rice
The chicken jalfrezi was a plate of chicken with a couple small pieces of onion and bell pepper. There was a small portion of rice on the side. The sauce wasn't hot spicy, but, as the menu description said, it was "delightfully spiced". The chicken was all pretty good quality meat, although I thought this dish could have used a bit more vegetable.
review contents
Dress
Cost
Reservations
Items Ordered
Lasooni Gobi
Diwan-e-Handi
Chicken Jalfrezi
related reviews
More reviews in New York, NY
Been here? Want to write your own review of this restaurant?