Your Reviews About the World
MyWorldReviews.com
Let the world know what you think
Mercadito Grove
New York, New York, United States
100 7th Ave S
New York, New York, United States
10014
212-647-0830
View Map
Overall Experience:
7 / 10
Date Visited:
Friday, October 10, 2008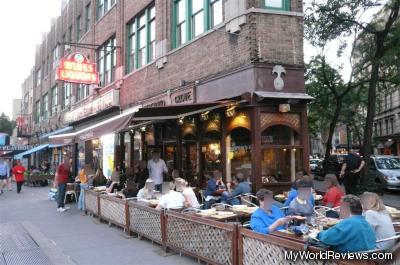 Mercadito Grove
Mercadito Grove is a small restaurant located in the Greenwich village area of NYC. During the summer, they have a large outdoor patio, but otherwise the restaurant doesn't have that many tables.
Mercadito Grove is a Mexican tapas restaurant. They bring out the items you order as soon as they're ready, so you get everything at random times. The system operates best if everyone at your table shares all the items you order.
Dress
Fairly casual.
Cost
Mercadito Grove was slightly on the expensive side, but comparable to other restaurants in the area.
Reservations
We arrived around 6pm on a Friday. The restaurant had a few tables open, and we were able to get a seat without waiting (as long as we were finished by 8pm). Reservations could be a good idea if you plan ahead.
Items Ordered
Guacamole Tradicional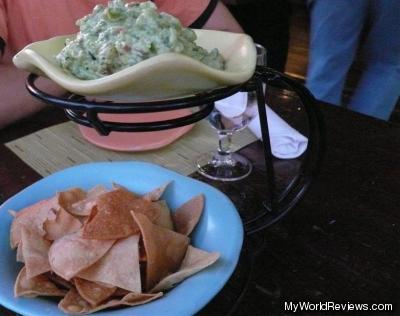 Guacamole Tradicional
tomato, cilantro, onion, serrano
The guacamole was pretty typical guacamole, but it was served with delicious chips! The tortillas were nicely fried, and they were thicker than a typical chip - they were more similar to fried pitas. When we ran out of chips, they offered to bring more for us.
Flautas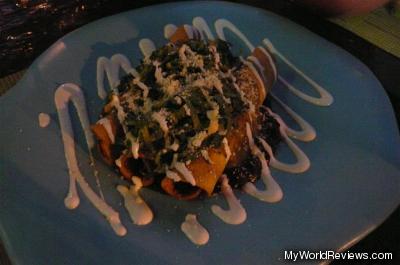 Flautas
crispy corn rolled tortillas, chicken tinga, black bean puree, tomatillo salsa, crema fresco
The Flautas were small, but pretty good. They were crispy and nicely fried, but didn't have much filling in them. They were just a little bit spicy.
Carne Tacos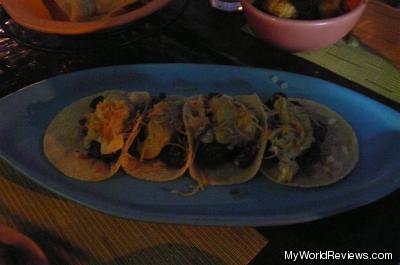 Carne Tacos
rosemary grilled steak, potato-rajas fondue, avocado-tornatillo salsa
The tacos were also small but tasty. I found them a bit difficult to eat - they were a bit too big to be bite size, but too small to eat like a normal taco.
Platanos Machos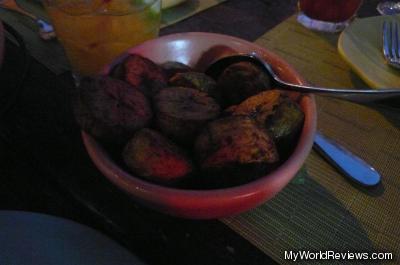 Platanos Machos
fried plantains
The plantains were pretty good. They were fried, but weren't coated in anything, so they were more like a sweet potato. There were quite a few plantains for only $5.
review contents
Dress
Cost
Reservations
Items Ordered
Guacamole Tradicional
Flautas
Carne Tacos
Platanos Machos
related reviews
More reviews in New York, NY
Been here? Want to write your own review of this restaurant?