Your Reviews About the World
MyWorldReviews.com
Let the world know what you think
Medinet Habu Temple
Egypt
Overall Experience:
7 / 10
Date Visited:
Saturday, March 22, 2008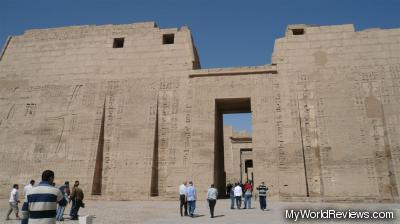 Habu Temple is also known as the mortuary temple for Ramses III. It's also located on the west bank of the Nile, near the Mortuary Temple of Queen Hatshepsut and the Valley of the Kings. Although it was definitely neat to see this temple, there wasn't really anything unique about it. One different feature about this temple is that many of the hieroglyphs were carved into the rock, rather than being raised above the surface of the rock. Ramses III realized that if someone didn't like him in the future, it would be more difficult to carve his name out if it was carved deep into the rock.
Cost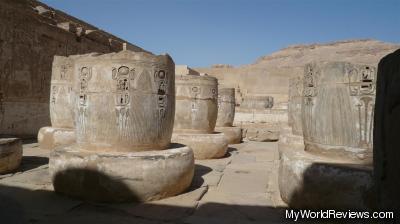 This section of the temple was full of pillar bases
The entrance cost for foreigners is 25 LE.
Estimated Visiting Time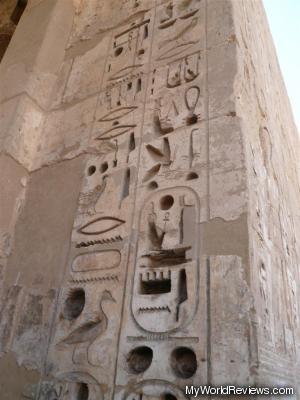 The hieroglyphs were carved very deeply
As a tourist, 45-60 minutes is sufficient to walk around the temple, admire the different locations inside, and take some pictures.