Your Reviews About the World
MyWorldReviews.com
Let the world know what you think
Malu
Long Island City, New York, United States
12-09 Jackson Ave
Long Island City, New York, United States
11101
718-729-6258
amomandpopshop.com
View Map
Overall Experience:
7 / 10
Date Visited:
Monday, August 8, 2011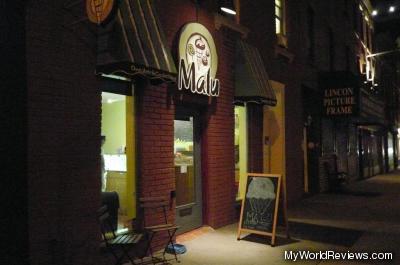 Malu in Long Island City
Malu is a small ice cream and chocolate shop located in Long Island City. We visited around 8pm on a hot monday evening and there was a short line ahead of us. There was one person working there who was very friendly - I got the impression he was the owner. There were a couple small tables inside, and a bar against the wall.
Dress
Very casual
Cost
$4 for a small, $5 for a medium, and $6 for a large. Tax was included in these prices.
Service
Just go up to the counter to order your ice cream.
Items Ordered
Medium Ice Cream Cup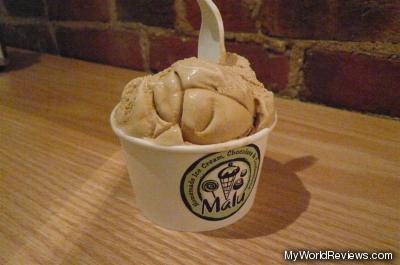 Medium Ice Cream
The 'medium' size lets you pick three flavors to put in one cup. We chose a spicy chocolate, cinnamon, and coffee. The chocolate was quite spicy, but the other flavors complimented it nicely. All the flavors were quite creamy and flavorful.
review contents
Dress
Cost
Service
Items Ordered
Medium Ice Cream Cup
related reviews
More reviews in Long Island City, NY
Been here? Want to write your own review of this restaurant?