Your Reviews About the World
MyWorldReviews.com
Let the world know what you think
Istanbul Archaeology Museum
Istanbul, Istanbul, Turkey
Osman Hamdi Bey YokuÅŸu Sokak
Istanbul, Istanbul, Turkey
www.kultur.gov.tr/EN/BelgeGoster.aspx?17A16AE30572D313679A66406202CCB01966176E3ABFFFF2
View Map
Overall Experience:
8 / 10
Date Visited:
Tuesday, March 4, 2008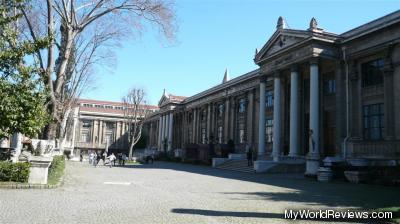 The main building at the Istanbul Archeology Museum
The Istanbul Archeology Museum is a large museum in the old part of Istanbul, very close to Topkapi Palace. It contains many, many artifacts. The vast majority of them weren't labeled very well, which made me realize how little I knew of world history. There were lots of general displays with information, but we found the text to be very long and boring.
I felt that I could have gotten a lot more out of this museum if I had a better understanding of what I was looking at. There were countless objects located inside the museum - far too many to look at and fully appreciate in just one day.
Although the museum is made up of three separate buildings, the main building is the one that contains the greatest number of things to look at. The other buildings are pretty small, and can be looked at pretty quickly.
The main building really has a ton of stuff inside it. There was a huge series of rooms that contained different sarcophagus's - including the Alexander Sarcophagus.
Cost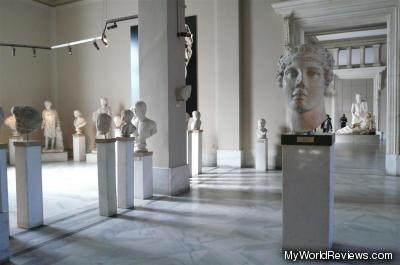 A large collection of heads and statues
Visitors pay 5 YTL per person to enter. Cameras and video cameras are permitted in most areas.
Estimated Visiting Time
Even more statues...
If you're a big history buff and like museums like this, you could really spend all day here and still not see everything. We found that two hours was sufficient to walk around to most areas in the museum and glance at everything.
review contents
Cost
Estimated Visiting Time
related reviews
More reviews in Istanbul, Istanbul
Been here? Want to write your own review of this attraction?
linked reviews