Your Reviews About the World
MyWorldReviews.com
Let the world know what you think
Indian Cafe&Bar
New York, New York, United States
2791 Broadway
New York, New York, United States
10025
212-749-9200
View Map
Overall Experience:
6 / 10
Date Visited:
Saturday, March 7, 2009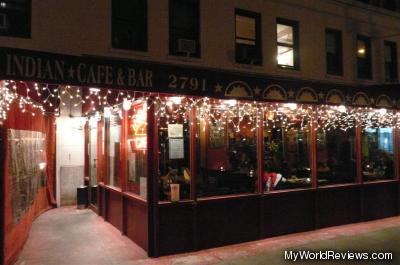 Indian Cafe & Bar on Broadway
Indian Cafe & Bar is a restaurant located in the Upper West Side of Manhattan on Broadway. The restaurant is very small. Almost all the tables are located in an enclosed patio in front of the store, which is kept warm in the winter. The food was pretty good Indian food, but nothing spectacular. It wasn't the best Indian food I've had.
Dress
Casual - shorts and a t-shirt are fine.
Cost
The prices are pretty average. Most entrees are $10-$13.
Service
The service was adequate. We had one odd incident when one of the waiters brought us extra rice. When we said we didn't ask for it, he tried to force it on us before realizing it was for another table.
Reservations
The restaurant was busy, but not full on a Saturday evening. Reservations were not necessary.
Items Ordered
Papadum and Sauces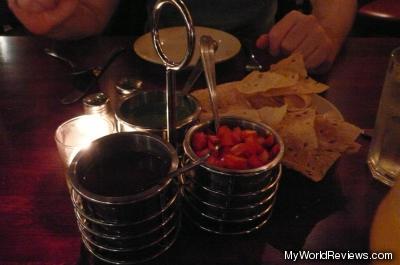 Papadum and Sauces
We were brought some Papadum, an Indian cracker, along with different sweet and spicy sauces before our food arrived.
Samosa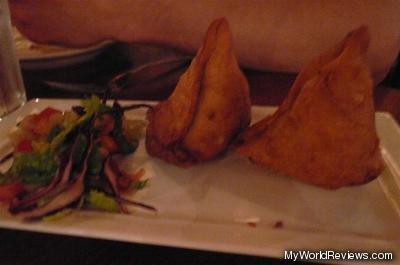 Samosas
I didn't catch the price of the Samosa appetizer, but it came with two pieces. These samosas were pretty good, but not the best I've had. I find I can judge an Indian restaurant by the quality of their Samosas, and this restaurant followed the rule - the food was pretty good but not the best.
Nan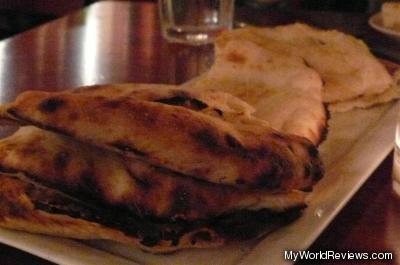 Naan Bread
Leavened bread freshly baked
Nan bread is always a great addition to Indian food. This Nan bread was the quality you expect from any Indian restaurant. (The picture shows two orders of Nan bread).
Tikka Chicken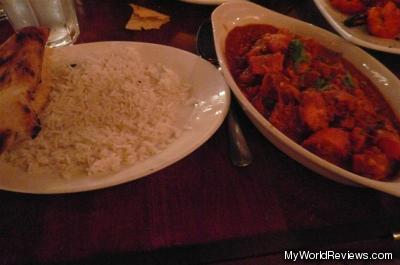 Tikka Chicken
Chicken cutlets cooked in a tomato sauce with ginger & garlic
The chicken came with a dish of rice. All the entrees are cooked mild unless asked otherwise. This dish was mild and I didn't find it spicy at all. It was cooked in a typical Indian curry sauce. It was pretty good. The chicken quality was good, and the pieces were cut up nice and small.
Cauliflower, Potato, Peas and Tomato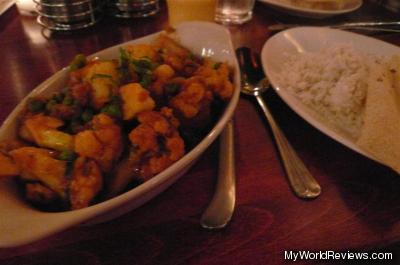 Cauliflower, potato, peas and tomato
This dish also came with a dish of rice. It was also very mild tasting, and was almost a little too plain. Otherwise, the sauce was nice.
review contents
Dress
Cost
Service
Reservations
Items Ordered
Papadum and Sauces
Samosa
Nan
Tikka Chicken
Cauliflower, Potato, Peas and Tomato
related reviews
More reviews in New York, NY
Been here? Want to write your own review of this restaurant?