Your Reviews About the World
MyWorldReviews.com
Let the world know what you think
Hummus Place
New York, New York, United States
71 7th Ave. South
New York, New York, United States
10014
212-924-2022
hummusplace.com
View Map
Overall Experience:
5 / 10
Date Visited:
Saturday, October 10, 2009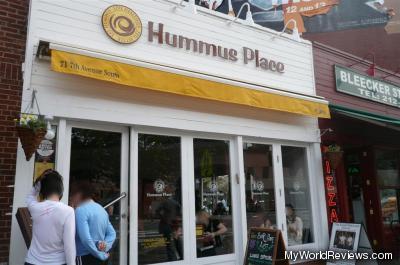 Hummus Place
Hummus Place is a Mediterranean restaurant that serves hummus, pitas, and other related dishes like stuffed grape leaves. Everything we had here was pretty average. There usually isn't too much variation in the quality of this type of food.
Dress
Very casual
Cost
Fairly affordable - most items were less than $7.
Items Ordered
Health Salad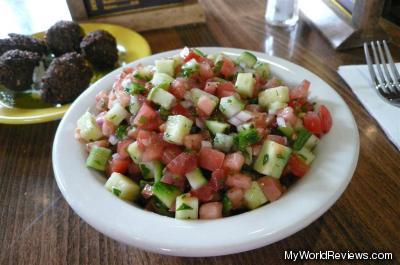 Health Salad
Chopped tomato, cucumber, parsley, onion, olive oil & lemon juice
The health salad was the typical finely-chopped mix of tomato, cucumber, parsley, and onion with a light dressing of olive oil and lemon.
Labane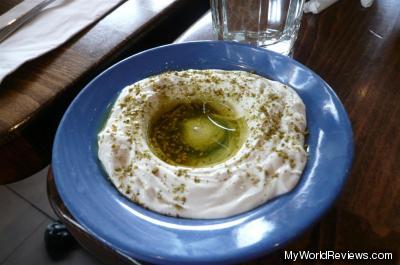 Labane
Strained yogurt cheese topped with Za'atar & olive oil
This was a pretty good Labane. It's a Mediterranean style of soft cheese that goes well with pita bread.
Falafel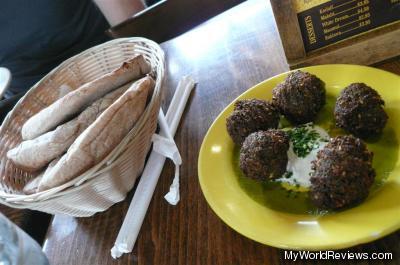 Falafel
5 Falafel balls topped with Tahini & green sauce
The falafel balls themselves were quite good. They were nicely spiced on the inside. However, they were served on top of a green paste that was a bit acidic. Nobody at our table enjoyed the green sauce.
Hummus Masabacha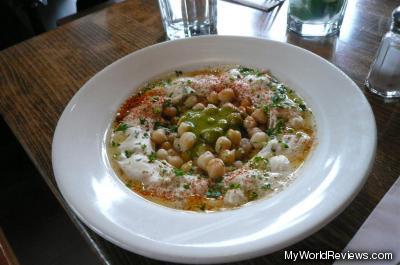 Hummus Masabacha
Whole chick peas, olive oil & spices - served warm
This was a pretty decent hummus. The chickpeas on top were a nice touch, but unfortunately they also came with some of the green sauce that nobody enjoyed.
review contents
Dress
Cost
Items Ordered
Health Salad
Labane
Falafel
Hummus Masabacha
related reviews
More reviews in New York, NY
Been here? Want to write your own review of this restaurant?