Your Reviews About the World
MyWorldReviews.com
Let the world know what you think
Hudson River Park
New York, New York, United States
Hudson River Park
New York, New York, United States
hudsonriverpark.org
View Map
Overall Experience:
6 / 10
Date Visited:
Saturday, September 20, 2008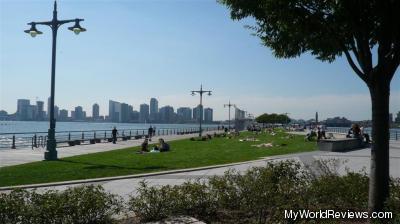 Hudson River Park
Hudson River Park is a long park in Manhattan that starts at the southern tip of the island and goes north along the Hudson River to around 59th street. There is a mixed use pedestrian/cycle path that goes the length of the park, and a number of grassy areas (both natural and artificial grass) where people like to sit and suntan.
The park is still under development, so not all areas are completed. Since it's on the western edge of the island, the park is a bit of a walk from most subway stops (making it slightly less convenient to get to).
Along the park there are several information booths that also have free public bathrooms and drinking fountains. There were also a few food vendors selling hot dogs, ice cream, and other snacks.
Hudson River Park Tours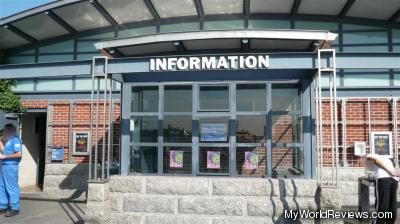 Information building (where tours meet)
Tours of Hudson River Park are provided on occasion by the "Friends of Hudson River Park" organization. The tours are free, and meet outside the information building (by Pier 45).
The tour lasts about an hour, and consists of a short walk from Pier 45 up until approximately Jane St. Our tour guide spent some time telling us about the Friends of Hudson River Park organization, and a bit of history about the area.
We didn't think that the guide was very interesting. It was a nice day for a walk, but otherwise we didn't get very much value out of the tour.
review contents
Hudson River Park Tours
related reviews
More reviews in New York, NY
Been here? Want to write your own review of this attraction?