Your Reviews About the World
MyWorldReviews.com
Let the world know what you think
Hollywood Sign
Hollywood, California, United States
Hollywood Sign
Hollywood, California, United States
View Map
Overall Experience:
5 / 10
Date Visited:
Thursday, May 8, 2008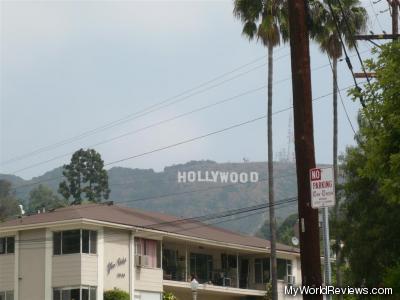 A picture of the hollywood sign from the corner of N Beachwood Drive and Glen Alder Street
The Hollywood Sign is a landmark sign in Hollywood. It's just the words "Hollywood" spelled out in big white letters. The sign is located on a fairly large hill, so there are many good viewing locations around Hollywood. Some of the better viewing locations are:
On N Beachwood Dr, around Glen Alder Street (it's a nice, expensive looking street)
At the Kodak Theater - there's an open courtyard that has a good view of the sign.
Keep in mind that the sign is just a sign. It doesn't "do" anything, but if you're familiar with the landmark from movies/TV, it is neat to see it in person!
Cost
This is a free attraction.
review contents
Cost
related reviews
More reviews in Hollywood, CA
Been here? Want to write your own review of this attraction?