Your Reviews About the World
MyWorldReviews.com
Let the world know what you think
Grand Bazaar
Istanbul, Istanbul, Turkey
Kalpakçılar cad.Sorguçlu Han No:22
Istanbul, Istanbul, Turkey
www.kapalicarsi.org.tr
View Map
Overall Experience:
8 / 10
Date Visited:
Tuesday, March 4, 2008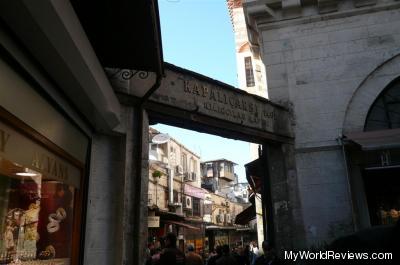 Inside the Grand Bazaar
The Grand Bazaar, or "Kapalıçarşı" in Turkish, is a huge bazaar area in Istanbul, Turkey. The whole bazaar covers more than 50 streets and thousands of vendors, but the main modern covered section is much smaller (it's more like a mall).
You can probably find anything you're looking here, but the bazaar is best known for jewelry, pottery, spices, water pipes, and carpets. There are also many stores selling touristy items and clothing.
We conveniently stumbled upon one of the entrance gates to the Grand Bazaar. If you don't know where you're going, it may be difficult to find. We spent approximately 30 minutes walking through it and looking around.
related reviews
More reviews in Istanbul, Istanbul
Been here? Want to write your own review of this attraction?