Your Reviews About the World
MyWorldReviews.com
Let the world know what you think
Fuego Cityscape
Phoenix, Arizona, United States
1 East Washington Street
Phoenix, Arizona, United States
85004
602.374.2541
fuegobistro.com/fuegocityscape/
View Map
Overall Experience:
6 / 10
Date Visited:
Wednesday, October 8, 2014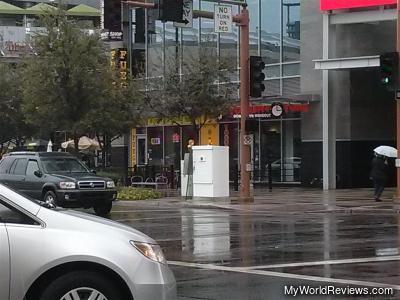 Fuego Cityscape
Fuego is a Mexican restaurant located at Cityscape in downtown Phoenix. It is just a few blocks from the convention center. The restaurant only had a few tables inside, but also had a nice outdoor patio.
Dress
Casual
Cost
Most lunch entrees were $9-$12
Items Ordered
Spicy Veggies Quesadilla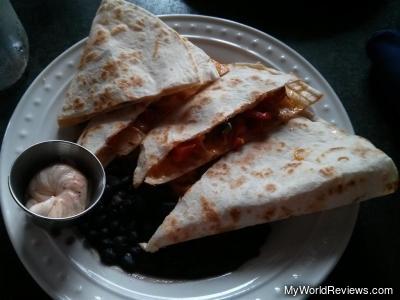 Quesadilla
Oaxacan cheese blend and pico de gallo served with chipotle mayo stuffed with spicy vegetables. Served with arroz con gandules and black beans.
Other stuffing options were chicken, carne asada, and shrimp.
I asked for the veggies to be extra spicy. It was only a little bit spicy. The rice and beans underneath were really tasty.
review contents
Dress
Cost
Items Ordered
Spicy Veggies Quesadilla
related reviews
More reviews in Phoenix, AZ
Been here? Want to write your own review of this restaurant?