Your Reviews About the World
MyWorldReviews.com
Let the world know what you think
Food Exchange
New York, New York, United States
309 Madison Ave
New York, New York, United States
212-697-0400
View Map
Overall Experience:
5 / 10
Date Visited:
Saturday, October 11, 2008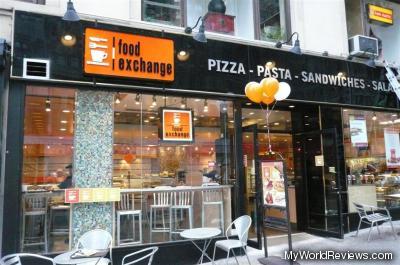 Food Exchange on Madison Ave
Food Exchange is a cafe style restaurant. For breakfast, they had a menu that included various hot foods like eggs, and egg sandwiches, as well pastries and fruit salads. The quality of the food was ok, and the prices were pretty typical.
Dress
Very casual.
Cost
Prices were pretty average.
Service
One counter had someone taking requests and preparing your order right in front of you. Another counter had a cash register where you could go pay for your food. There were several tables inside and a couple of tables outside where we could seat ourselves to eat.
Items Ordered
Strawberry and Cheese Croissant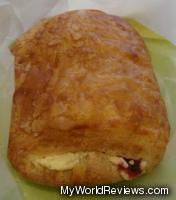 Strawberry and Cheese Croissant
The croissant was pretty typical. It was filled with a bit of strawberry jam and cream cheese. It was served at room temperature.
Fruit Salad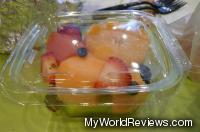 Fruit Salad
The salad was overpriced. It was fairly small and only had a few pieces of the good fruit, like strawberries. The fruit that was in there was all pretty good.
review contents
Dress
Cost
Service
Items Ordered
Strawberry and Cheese Croissant
Fruit Salad
related reviews
More reviews in New York, NY
Been here? Want to write your own review of this restaurant?