Your Reviews About the World
MyWorldReviews.com
Let the world know what you think
Ellis Island
New York, New York, United States
1 Ellis Island
New York, New York, United States
10004
212-363-3200
nps.gov/elis
View Map
Overall Experience:
6 / 10
Date Visited:
Sunday, September 20, 2009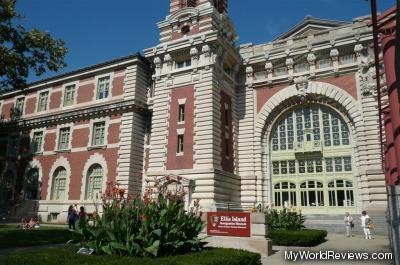 Ellis Island
Ellis Island is a former US immigration facility where approximately 12 million people landed. It is now a historical site. Although we didn't know anyone who arrived in the US through Ellis Island, it was still a somewhat neat place to visit. There were a couple of interesting exhibits on immigration, and it helped clear up some popular misconceptions about Ellis Island. Outside the building, there is a small park with a nice view of Manhattan.
There are a couple of videos and tours that are free. We watched one of the videos and went on a guided tour - both of them were worth doing. Otherwise, there are a number of signs and informational displays throughout the site. There is also an audio guide available in a number of languages, but if you can read English, there is no reason to pay for the audio guide.
Cost / Getting There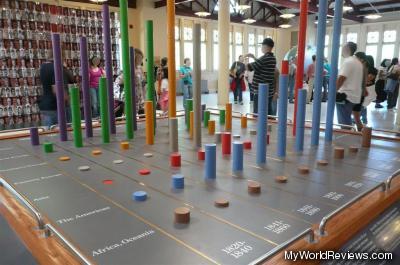 Inside Ellis Island on the main floor 'exhibit' level
Admission to Ellis Island itself is technically free, but there is a $12 "transportation charge" to get there.
Visitors can take the Ellis Island ferry from either Manhattan, near Battery Park, or from New Jersey. The ferry stops at both the Statue of Liberty island, and at Ellis Island.
review contents
Cost / Getting There
related reviews
More reviews in New York, NY
Been here? Want to write your own review of this attraction?