Your Reviews About the World
MyWorldReviews.com
Let the world know what you think
Dean & Deluca
New York, New York, United States
75 University Place
New York, New York, United States
10003
212-473-1908
deandeluca.com
View Map
Overall Experience:
7 / 10
Date Visited:
Thursday, September 11, 2008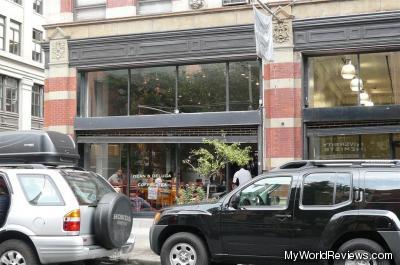 Dean & Deluca, University & 11th
Dean & Deluca is a cafe chain with a number of stores in New York City. This location is on the corner of University Ave. and 11th street. They sell a number of baked goods, and also offer some other cafe-style food items.
The store has a slightly upscale feel to it. Their logo is "modern" black and white, and they give you an expensive-feeling paper bag (almost like a gift bag) for your take out merchandise. The store is more expensive than other comparable cafes, so you do pay for this privilege.
Dress
Very casual
Service
I just ordered cupcakes. They were sitting out on the counter, so I told one of the employees which ones I wanted, and they packed them in a container for me.
Items Ordered
Cupcakes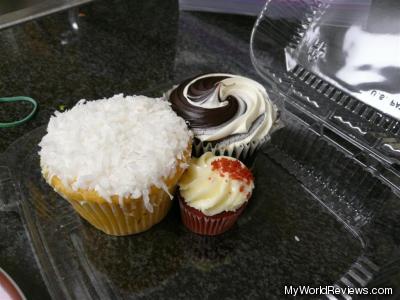 Cupcakes
Cost:
Around $10 for two large and one tiny cupcake
These cupcakes were pretty good, but definitely overpriced. The red one had a cream cheese icing. The white one was coconut flavored (with coconut on top), and the marble one was definitely my favorite. It looked neat with the marble icing, and tasted delicious. The cupcakes were all fresh and moist.
review contents
Dress
Service
Items Ordered
Cupcakes
related reviews
More reviews in New York, NY
Been here? Want to write your own review of this restaurant?