Your Reviews About the World
MyWorldReviews.com
Let the world know what you think
Cinnabon
Burlington, Ontario, Canada
777 Guelph Line, Unit G6
Burlington, Ontario, Canada
L7R 3N2
cinnabon.com
View Map
Overall Experience:
8 / 10
Date Visited:
Saturday, December 1, 2007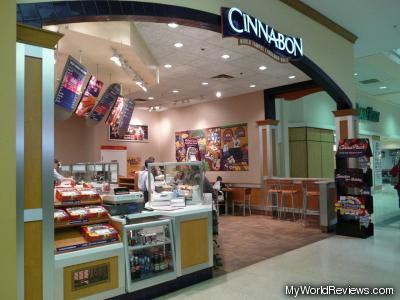 Cinnabon is a chain of stores that sell cinnamon buns. If there's one nearby, you should be able to smell it! Cinnabon's have a delicious smell of baking cinnamon that is hard to resist.
Cost
Large cinnamon buns are $3.49 each.
Dress
Very casual; no dress code
Items Ordered
Cinnamon Bun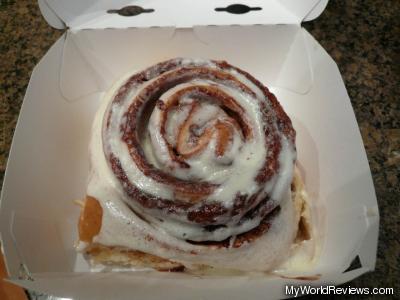 Cinnamon Bun
This is a large cinnamon bun sitting in its take-out container. (Cinnabon also sells smaller sizes). The dough is nice and flaky, and is covered with lots of butter, sugar, and cinnamon. The icing tastes like a cream cheese icing, and goes with the cinnamon bun very well.
I find a large cinnamon bun a little on the large side for just one person, so I prefer to share it. They are delicious though, so some people may be able to enjoy one all by themselves.
review contents
Cost
Dress
Items Ordered
Cinnamon Bun
related reviews
More reviews in Burlington, ON
Been here? Want to write your own review of this restaurant?