Your Reviews About the World
MyWorldReviews.com
Let the world know what you think
Cairo Airport
Cairo, Cairo, Egypt
Overall Experience:
7 / 10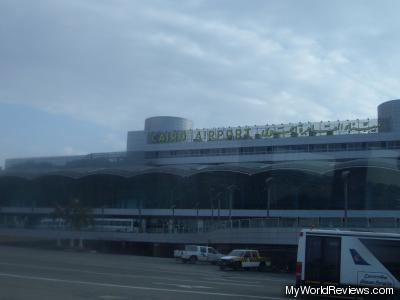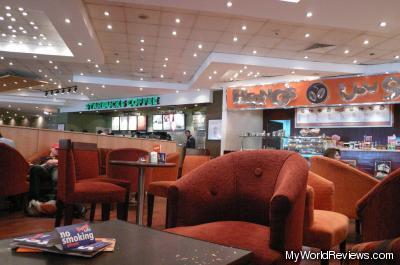 Inside the American Lounge
The Cairo International Airport currently consists of two different terminals, with a new one nearing completion. Although Terminal 1 was older, it was renovated more recently, and looks quite modern. Both when arriving and leaving, we had to go through passport control. I thought the area where the passport control area was located looked fairly old and a bit dirty, but the rest of the airport we saw was very clean and modern.
Most of the airport is a bit smoky, but we were able to find an "American Lounge" area that had a few fast food restaurants. It was smoke free, and had lots of comfortable seats. We spent most of our time in the airport waiting in the lounge. There was a Starbucks, Cinnabon, and McDonalds in the area.
Similar to other airports in the area, the main security screening takes place right before the gate. The gate is only opened approximately 30 minutes before the flight, and then you go through security and wait briefly until everyone else goes through security.
At the Cairo Airport, the planes don't go right up to the terminal. Instead, they land on the tarmac, and then you take a shuttle bus to/from the terminal. So after you go through the security checkpoint to the gate, there are buses that take you from there to your plane. It's not necessary to locate the correct bus - the only bus it's possible to board will take you (and everyone else that went through the security checkpoint at your gate) to the correct plane.
related reviews
More reviews in Cairo, Cairo
Been here? Want to write your own review of this Airport?