Your Reviews About the World
MyWorldReviews.com
Let the world know what you think
Cafe Mingala
New York, New York, United States
1393 2nd Ave
New York, New York, United States
10021
212-744-8008
View Map
Overall Experience:
6 / 10
Date Visited:
Saturday, March 27, 2010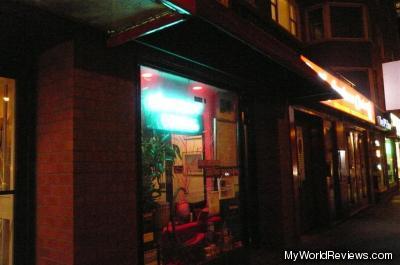 Cafe Mingala
Cafe Mingala is a Burmese restaurant in Manhattan's Upper East Side. I found most of the food to be very similar to Thai food. The food was all pretty good, but nothing special.
Dress
Casual.
Cost
The food here is good value. Most entrees are $10-$15.
Reservations
I made reservations earlier in the day, but it wasn't necessary. The restaurant was at least half empty for most of the evening.
Items Ordered
Mango Salad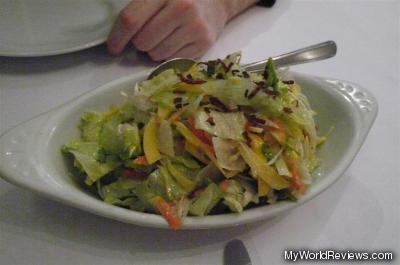 Mango Salad
Mixed with fresh vegetable coriander, crispy onion, garlic, chopped peanuts and toasted bean.
This is the first time I have seen mango salad on a menu in NYC. It was a pretty good mango salad, although I thought it could do with less lettuce. The mango was fresh and sweet and the dressing was good. I didn't find it to be spicy at all.
Assorted Appetizers Delight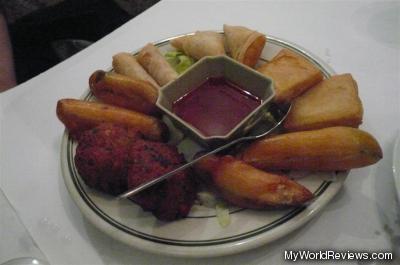 Assorted Appetizers Delight
Golden triangles, lentil fritters, shrimp spring rolls, crispy golden fingers, fried tofu.
The appetizers all looked interesting, so we got the sampler to try them all. Everything was something deep fried and delicious. It was served with a sweet sauce which I didn't think went with all the items.
Mango Chicken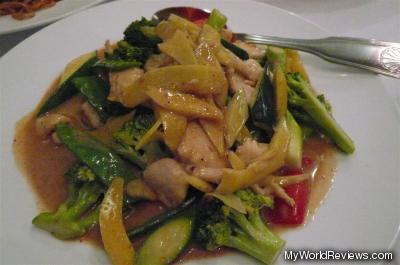 Mango Chicken
Mango and vegetables sauteed with spicy coconut sauce.
I thought the sauce on this stir fry was a bit weak. It certainly wasn't spicy. There was a fair amount of vegetables and mango in it.
Pineapple Chicken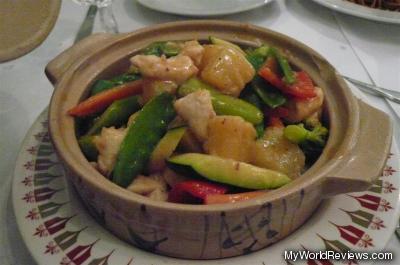 Pineapple Chicken
Pineapples chunks sauteed with vegetables and spicy red curry gravy sauce.
The pineapple chicken had a much better sauce than the mango chicken. It had a nice taste with a bit of sweetness from the pineapples. It wasn't spicy at all, but was also packed with some good vegetables.
review contents
Dress
Cost
Reservations
Items Ordered
Mango Salad
Assorted Appetizers Delight
Mango Chicken
Pineapple Chicken
related reviews
More reviews in New York, NY
Been here? Want to write your own review of this restaurant?