Your Reviews About the World
MyWorldReviews.com
Let the world know what you think
Bun Soho
New York, New York, United States
143 Grand St
New York, New York, United States
10013
212-431-7999
www.bunsohonyc.com
View Map
Overall Experience:
4 / 10
Date Visited:
Wednesday, August 3, 2011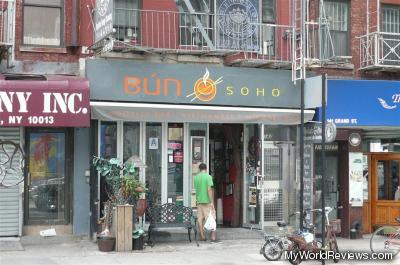 Bun Soho
Bun Soho is a Vietnamese restaurant on the border between SoHo and China Town in NYC. They offer a small menu of reasonably priced food, most of which appeared to come in large bowls.
Dress
Casual
Cost
Entrees are around $10
Reservations
The restaurant was mostly empty over lunch.
Items Ordered
Bun Vegetables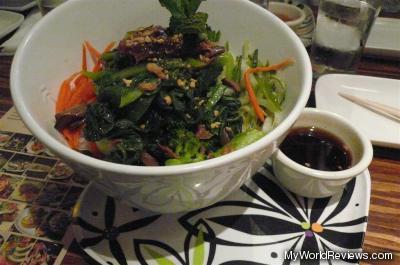 Bun Vegetables
Bun Chay king mushroom, shitake, tofu, herbs, served with soy sauce
When the bowl arrived, I was impressed with how large it was. However, I quickly discovered that it was mostly empty. The bottom 3/4 of the bowl was filled with lettuce and bean sprouts that were just there for filler. There was very little vegetables and rice on top. The large green vegetable looked like it hadn't been cleaned well, and had specks of dirt on it. The sauce was a bit plain, and didn't really add much to the flavor of the dish.
review contents
Dress
Cost
Reservations
Items Ordered
Bun Vegetables
related reviews
More reviews in New York, NY
Been here? Want to write your own review of this restaurant?