Your Reviews About the World
MyWorldReviews.com
Let the world know what you think
Blue Spoon Coffee
New York, New York, United States
76 Chambers Street
New York, New York, United States
10007-1826
212-619-7230
bluespooncoffee.com
View Map
Overall Experience:
8 / 10
Date Visited:
Tuesday, March 2, 2010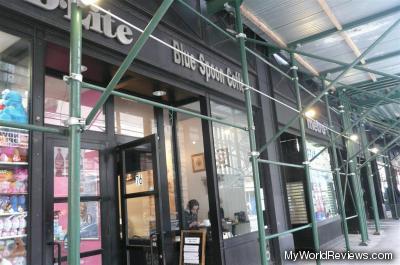 Blue Spoon Coffee
Blue Spoon is a small cafe that serves coffee and sandwiches. They are located in downtown manhattan near city hall. Their lattes are some of the best I've ever had, although their food is just mediocre.
Service
Go up to the counter and order, then just hang around while your order is made.
Reservations
Not applicable, although there is hardly any seating room at the restaurant. Most people just get their coffee to go.
Items Ordered
Lattes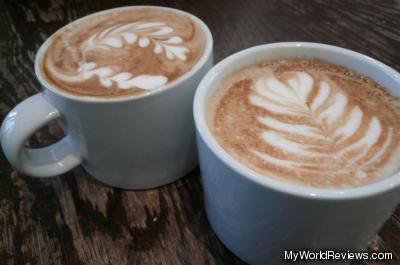 Two small lattes
A latte from blue spoon is among the best I've ever had. It helps that they use whole milk by default (although other milk is probably available upon request). They also create some nice latte art on the top of your beverage.
review contents
Service
Reservations
Items Ordered
Lattes
related reviews
More reviews in New York, NY
Been here? Want to write your own review of this restaurant?