Your Reviews About the World
MyWorldReviews.com
Let the world know what you think
Blithe Spirit
New York, New York, United States
225 West 44th Street
New York, New York, United States
10036
View Map
Overall Experience:
2 / 10
Date Visited:
Saturday, May 23, 2009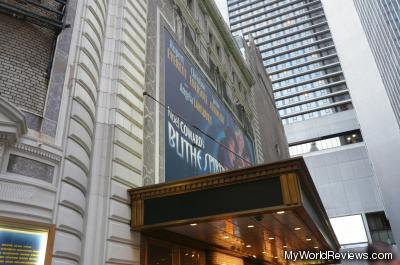 Blithe Spirit
Blithe Spirit on Broadway was an incredible disappointment. The premise sounded good - the deceased wife returns during a seance to haunt her former husband. Unfortunately, the show uses incredibly dry British humor and ends up being very boring.
We were a group of people in our mid-to-late 20's, and none of us had anything good to say about Blithe Spirit. It was very boring, and a big disappointment. There were a couple scenes that were mildly amusing, but it certainly wasn't worth what we paid for it (or anything, for that matter).
There were a lot of older people in the audience that seemed to enjoy the show. I think we didn't get the style of humor and missed a lot of the jokes. The audience seemed to be laughing at many parts that just weren't funny.
The show stars Angela Lansbury, so if you are a fan of Angela Lansbury or British comedies you might enjoy this show.
related reviews
More reviews in New York, NY
Been here? Want to write your own review of this live show?