Your Reviews About the World
MyWorldReviews.com
Let the world know what you think
Basera Indian Bistro
New York, New York, United States
745 9th Ave
New York, New York, United States
10019
212-757-9787
baseraindian.com
View Map
Overall Experience:
7 / 10
Date Visited:
Sunday, May 17, 2009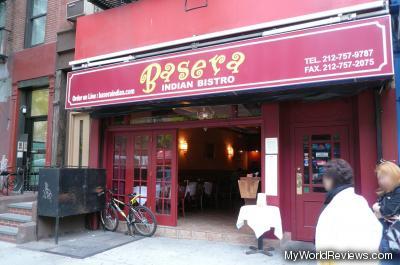 Basera Indian Bistro
Basera Indian Bistro was a pretty good Indian restaurant. Everything we had was pretty tasty, but also pretty typical. Nothing stood out as being extraordinary, but it was all pretty good.
Dress
Casual
Cost
Average for a hells kitchen restaurant - most entrees were just above $10.
Service
There was nothing note worthy about the service.
Reservations
We arrived at 5:30pm on a Sunday. There were many open tables.
Items Ordered
Vegetable Samosa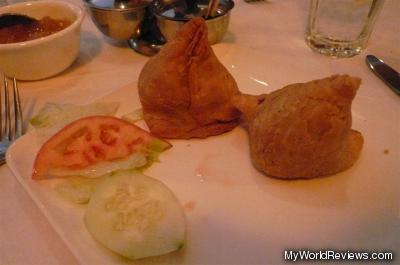 Vegetable Samosa
Crispy turnovers with seasoned potatoes & green pea
The vegetable samosas were tasty. The filling was mostly potato, with just a couple green peas in each samosa. They were not spicy at all. The appetizer contained two vegetable samosas, and was served with a small dish of a jam.
Chana Masala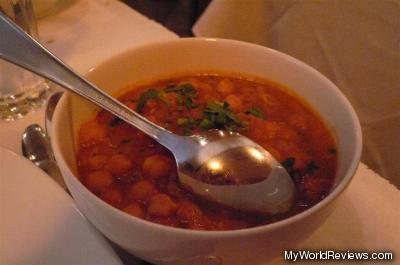 Chana Masala
Chick peas in tomato sauce
Chana masala is chickpeas in a hot tomato sauce. I got exactly what I expected. Like everything else, it was quite good, but nothing extraordinary.
Lahori Chicken Curry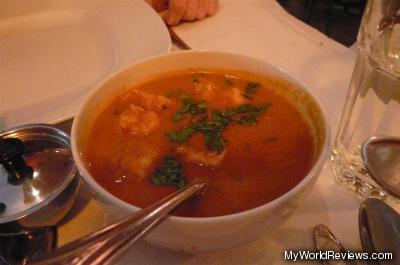 Lahori Chicken Curry
Traditional north indian delight
I find that Indian chicken curry's are always just chicken in a curry sauce. They are often missing any other sort of vegetable. This curry was no exception. It was served with a bowl of white rice on the side. It had a good amount of spice, but wasn't uncomfortably hot.
review contents
Dress
Cost
Service
Reservations
Items Ordered
Vegetable Samosa
Chana Masala
Lahori Chicken Curry
related reviews
More reviews in New York, NY
Been here? Want to write your own review of this restaurant?