Your Reviews About the World
MyWorldReviews.com
Let the world know what you think
Ba'al Cafe
New York, New York, United States
71 Sullivan St
New York, New York, United States
10012
(646) 368-9957
View Map
Overall Experience:
4 / 10
Date Visited:
Monday, January 23, 2012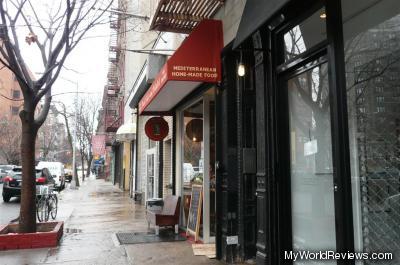 Ba'al Cafe in SoHo
Ba'al Cafe is a small Mediterranean food cafe in SoHo. They have a bar with a few stools, but most people that came here get the food to go. Their prices are pretty reasonable - you can get lunch here for under $10.
Items Ordered
Falafel Sandwich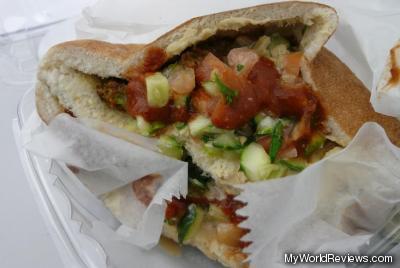 Falafel Sandwich
The falafel sandwich is far from the best falafel I've had in NYC. The sandwich came with 4 small falafel balls, hummus and a bit of salad. I also asked them to add some hot sauce. The falafels themselves were not bad, but the sandwich was small and overpriced. I've had some of their other food here on other occasions and I thought it was much better. Don't come here for falafels.
review contents
Items Ordered
Falafel Sandwich
related reviews
More reviews in New York, NY
Been here? Want to write your own review of this restaurant?