Your Reviews About the World
MyWorldReviews.com
Let the world know what you think
Amore's Pizza
New York, New York, United States
104 East 14th Street
New York, New York, United States
10003
212-420-8287
View Map
Overall Experience:
5 / 10
Date Visited:
Thursday, August 7, 2008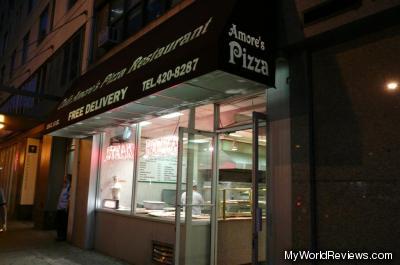 Amore's Pizza is a typical New York Pizzeria. They are very conveniently located near Union Square. They offer a large selection of pizzas with some unusual toppings.
The line up can be a bit confusing since people wait in line for their pizzas to warm up. When you enter the store, just get in line behind the people there, and eventually someone will ask what you want, and put it in the oven. After some time, the person behind the counter will take out the slices, and call out what they are (remember what you ordered!).
Dress
Very casual
Cost
The pizzas with several toppings are a bit pricey - $4.35, but the slices are fairly large.
Items Ordered
Two Slices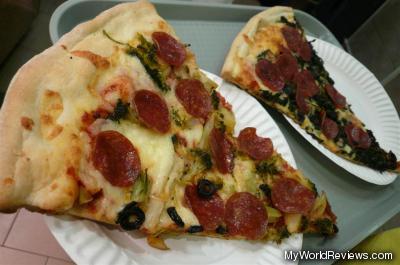 Pizzas
One slice had pepperoni and spinach, the other had pepperoni and broccoli. They were both pretty good pizzas. The crust is thin and not greasy, although the cheese and pepperoni are a bit greasy. The pepperoni was just a little bit spicy.
review contents
Dress
Cost
Items Ordered
Two Slices
related reviews
More reviews in New York, NY
Been here? Want to write your own review of this restaurant?