Your Reviews About the World
MyWorldReviews.com
Let the world know what you think
Alachi Masala
New York, New York, United States
488 Amsterdam Ave.
New York, New York, United States
10024
212-874-7420
alachimasalanyc.com
View Map
Overall Experience:
6 / 10
Date Visited:
Saturday, December 10, 2011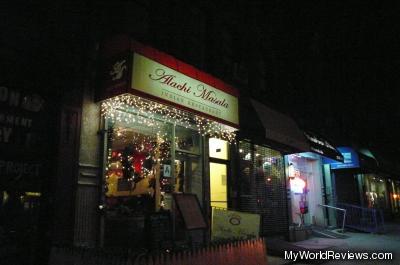 Alachi Masala
Alachi Masala is an Indian restaurant located in the Upper West Side of Manhattan. The restaurant was fairly empty when we arrived around 6:30pm on a saturday, but it filled up over the next hour. Their food was all quite tasty and pretty good quality. The restaurant is currently BYOB and does not charge a corkage fee.
Dress
Fairly casual.
Cost
Most entree items were around $12.
Items Ordered
Lusuni Gobi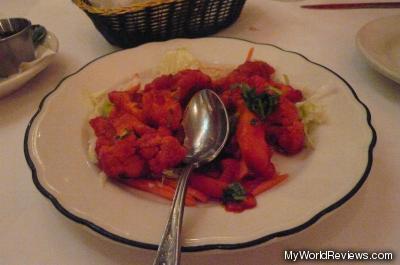 Lusuni Gobi
Cauliflower seasoned with garlic, curry leaves and an exotic blend of indian spices
The Lusuni Gobi dish was cauliflower baked in a flavored tomato sauce that tasted a bit like spiced ketchup.
Chana Masala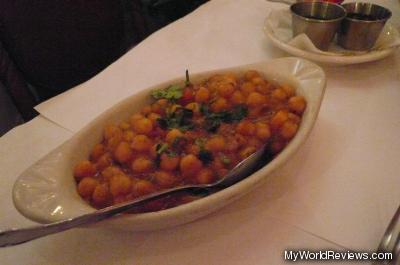 Chana Masala
Chickpeas cooked with onions, tomatoes, and freshly ground spices
The Chana Masala was pretty average. It didn't have the same calibre of flavor that some other Chana Masala's have, but it wasn't bad either.
Hyderabadi Baigan (Chef's Special)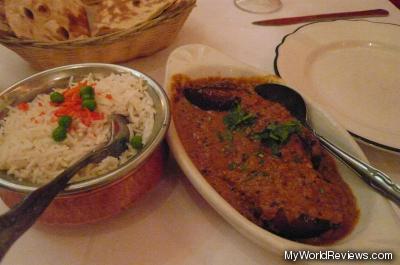 Hyderabadi Baigan
Baby eggplant cooked in onion, peanut, coconut and sesame sauce
The Hyderabadi Baigan was probably the best surprise of the evening. The sauce had a very rich peanut flavor that went really well with the eggplant.
Chicken Vindaloo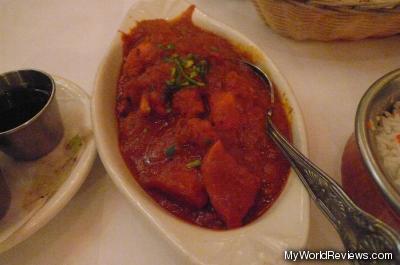 Chicken Vindaloo
Chicken cooked with hot, spicy vinegar mixed sauce and potatoes
The Chicken Vindaloo was pieces of chicken baked in a very spicy tomato-based sauce. It had a little bit of sweetness to it, but the predominant flavor was the spice.
review contents
Dress
Cost
Items Ordered
Lusuni Gobi
Chana Masala
Hyderabadi Baigan (Chef's Special)
Chicken Vindaloo
related reviews
More reviews in New York, NY
Been here? Want to write your own review of this restaurant?