Your Reviews About the World
MyWorldReviews.com
Let the world know what you think
10 Downing Food & Wine
New York, New York, United States
10 Downing Street
New York, New York, United States
10014
(212) 255-0300
www.10downingnyc.com
View Map
Overall Experience:
4 / 10
Date Visited:
Saturday, December 11, 2010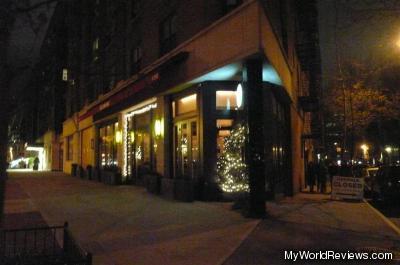 10 Downing Food & Wine
10 Downing is a romantic and cozy small restaurant in the West Village. Sitting on an angled corner, it has many windows. I liked the interior decor for the holidays, but that was about all I liked about this restaurant. The food we had was below average and overpriced, and the noise from the bar detracted from the romantic setting.
Dress
Smart casual - jeans and a nice shirt are fine.
Cost
Most entrees were $20-$25
Service
The service was a bit strange. We waited a while after we were seated before we were brought any menus. After we got our dessert menu, someone else came to take it away before we had even looked at it.
Reservations
Reservations are recommended for dinner.
Items Ordered
Wild Leek & Chanterelle Rissotto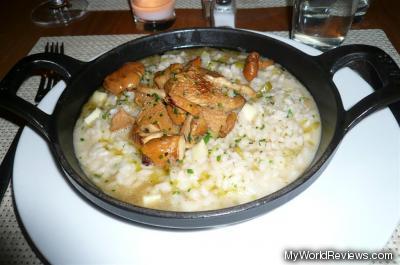 Wild Leek & Chanterelle Rissotto
parsnip, percorino cheese, mushrooms
The risotto was served with a mushroom this evening. The mushroom was quite nice and the only thing that added any flavor to this dish. I found the risotto to be watery, tasteless, and drenched in oil.
10 Downing Pot Pie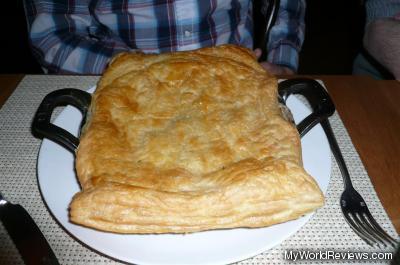 10 Downing Pot Pie
chicken, bechamel, puffed pastry
The pot pie was another disappointment. It looked very unflattering with a sheet of puff pastry dropped on top without any attempt to shape it at all. In addition to the strange appearance, it had a strange taste to it that was unappealing. The filling of the pot pie consisted only of chicken in a very creamy sauce.
review contents
Dress
Cost
Service
Reservations
Items Ordered
Wild Leek & Chanterelle Rissotto
10 Downing Pot Pie
related reviews
More reviews in New York, NY
Been here? Want to write your own review of this restaurant?